Features to Look for When Buying a Packaged Terminal Air Conditioning and Heating Unit
Posted by Ralf Schulz on October 21st, 2016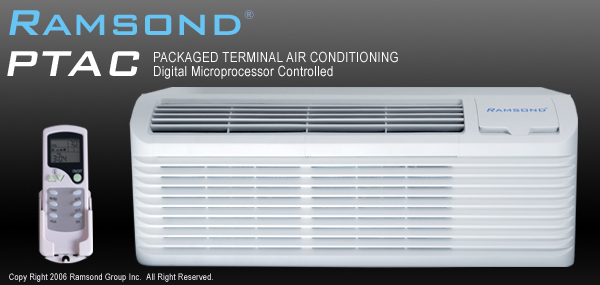 Are you considering a packaged terminal air conditioning unit, otherwise known as a PTAC, for your home or office? If so, you have many features that might be great while others aren't worth the extra expense. At AC-World we can help you understand the different options and their advantages. Read on to learn about some of the features we believe should be included and then reach out to us for more information.
A heating element
Unless you live in an area that literally never needs heat, we recommend that you choose a PTAC that includes a heating element. Even if you only need it a few days out of the year, you'll be glad that a single unit can keep you comfortable in both hot and cold weather.
A wall sleeve
You need a wall sleeve to install your PTAC. Look for units that include a wall sleeve in your kit. If you already had a unit and you're replacing it, then you can likely reuse the wall sleeve you already have. That said, it's still best to choose a company that includes a new one in case you need it.
An external grill
This grill goes on the exterior of your home. You don't need to be particularly picky, except that you need to be sure that the dimensions are correct. If you're replacing an old unit than the existing grill should work but only if you are choosing a new unit with the same specifications. Once again, it's probably best to choose a unit that includes a new one that you know is the right size.
A wireless digital remote
Most, if not all, PTAC units will have a built-in thermostat but you definitely need the convenience of being able to change the temperature from somewhere else in the room. Remember that these units can be huge energy savers, but if it's a pain to change the temp as your needs change, then you're likely to continue running it at a higher speed than you need it to.
These are some of the features you should keep in mind as you shop for the PTAC for your home or office. Do you still have questions? Are you wondering how many BTUs you need? Are you worried about the installation process? AC-World is here to answer all your questions so the process is as simple and straightforward as possible.