4 Things You Need to Know About Ductless Mini-Split Systems
Posted by Ralf Schulz on December 23rd, 2016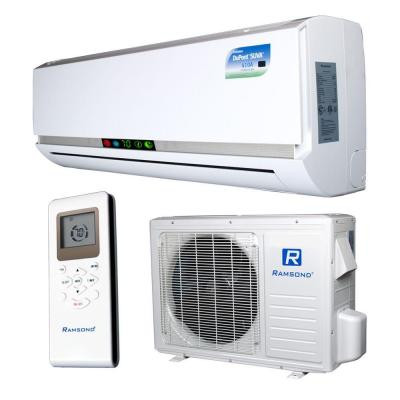 If you're considering a ductless mini-split system to replace your current HVAC system, or to install in a brand new home or office, then AC-World is here to help. We understand that you likely have questions. That's why we've provided this simple guide to four things you should know about ductless mini-split systems .
1. How these systems work
There are two main parts to a ductless system: An evaporator inside the home and a condenser that's installed outside in the home. Together, these two units transfer heat by utilizing refrigerant that's pumped between them. If you choose a multi-zone system, then you'll have several evaporators inside the home but only one condenser outside the home.
2. The origin of ductless systems
Many people in the United States aren't familiar with ductless heating and cooling systems , but they've actually been popular in Europe since the '60s. Once called "air source heat pumps," they've been improved over the years to be smaller, quieter, and more efficient. As a result, they remain popular in Europe and are rising steadily in popularity in the U.S.
3. Their incredible energy efficiency
One of the most common questions we get is exactly what makes these units so energy efficient. Think of it like this: Imagine that they're cruise control for your car. When your home needs to be heated or cooled, the unit will use the minimum amount of energy needed to do so. It won't cycle on and off endlessly like a traditional forced air or heat system. The lack of ductwork also means that you're not heating or cooling ducts all over your home.
4. Many homes are perfect for a ductless system
If your home has no air conditioning or it uses either baseboard or radiator heating, then it would be a great candidate for a ductless system. They're also a great choice if you use a heating system that runs on fossil fuels. Finally, some people who have a ducted system in their home will upgrade to a ductless system simply because it's more efficient.
If you're wondering if a ductless system is right for you, then now is a great time to reach out to AC-World. We offer a wealth of options and our staff has the expertise you need to find exactly what you want. Reach out to us today or shop our comprehensive selection online.