3 Tips to Get the Best Price on a Ductless Air Conditioning System
Posted by Ralf Schulz on January 18th, 2017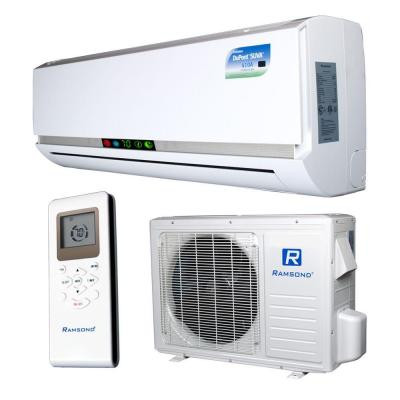 There's a lot to love about a ductless air conditioning system and many homeowners choose them so they can save money every month on their utilities. However, that doesn't mean you don't want to do everything you can to get the best price possible. Here are a few tips you may not have thought of to get the most reasonable price on your AC system.
1. Work with a company that beats the prices of competitors
Many people will tell you that you need to do your research and get quotes from dozens of companies and then compare them. Fortunately, there's an easier way: Choose a company that not only price matches but beats the best price of their competitors. For example, AC-World guarantees that we have better prices than our competitors. If you find this to not be true, we'll pay you $100.
2. Look for discounts you may be eligible for
A lot of people don't even realize that there are discounts available to them. You'll find that most companies don't ask every single customer if they qualify for discounts so you'll need to know to ask for them. For example, AC-World is proud to offer military discounts. To learn more about it, reach out to one of our experience employees.
3. Work directly with the manufacturer
It's common for a homeowner or business owner to not want to buy their AC system online. They'd rather work with a local company so they can see the unit in person and feel that they would have recourse if something went wrong. It's fine if you want to do it this way – but expect to pay up to three times as much to do so.
When you shop online, you're able to access manufacturers directly. In fact, that's how we're able to offer such affordable prices on our single-zone and multi-zone ductless air conditioners . It's not necessarily that other companies are trying to take advantage of their customers, it's simply that they buy the products from their source and then must raise the prices to make a profit. When you buy from the manufacturer, you can avoid the middle man getting your money.
If you have questions about how to shop for an AC unit then AC-World is ready to speak to you. We have experienced pros on our team who can work closely with you to ensure you get exactly what you need.